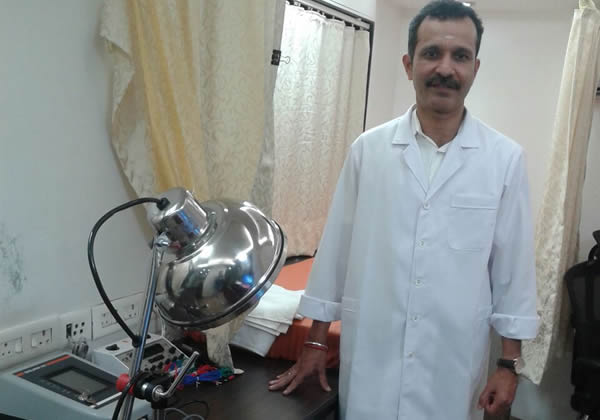 Hr. Jagdish Naik, Ph.D (Healer,Yoga Therapist,Naturopath and Acupuncturist)
Empowering Health Care
Hr. Jagdish Naik is a recognized health care expert who delivers optimum result through his subject expertise, dynamic teaching, and workshop engagements. The holistic approach towards health care and lifestyle management is backed by his vast and enriched experience of over 22 years in the health care industry. Hr. Jagdish Naik is founder of Sulochana Naik Educational Trust (SNET); which is instrumental in educating and training people in health care management, alternative health care methods, complimentary medicines and therapies. Hr. Jagdish Naik's varied professional background and keen desire to impart good teaching translate into creative and systematic method of training people in health care management, alternative therapies and lifestyle management.
Professional Qualification
Acupuncturist from China Academy of Chinese Medical Sciences sponsored by State Administration of Traditional Chinese Medicine.Beijing, China.
Diploma in Acupuncture from Indian Academy of Acupuncture science.(By Prof.Sir.Dr. P.B. Lohiya)
Diploma in Naturopathy from Nature Cure Institute; Nasik, India
M.Sc. in Food Science and Nutrition; BSP University Lucknow, India
Post-Graduation in Social Entrepreneur Management from S.I.E.S; Mumbai, India
Diploma in Yogic Science Education and Yoga Therapy from Y.V.N; Mumbai, India
Yoga Instructors course from the Swami Vivekananda University; Bangalore,India
Certificate Course in Counselling from Heart To Heart institute; Mumbai, India.
B.A. (History) from Mumbai University in 1987.
At present pursuing a Masters Degree in Yoga Therapy from Swami Vivekananda University (Bangalore). Svyasa.2013
Ph.d. Yogic Science from medicina alternativa (Colombo, Srilanka)
Move Kinetic Tape Therapy from University of MKT (USA, 0450193168)
Marma Therapy (Cranial/Spine and Joint Manipulation) from Trimmers and Toners Sports Therapy Institute
BSS Diploma in Acupunture and Naturopathy, Government of India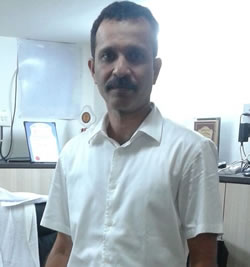 Professional Experience and Assignments
Health Care and Lifestyle Management.
Hospitality Management.
Naturopathy and Alternative Therapies.
Herbal and Complementary Medicines.
Academics and Training.
Development of Health Care Programs for Fortis Hospital.
Health Care and Alternative Therapy Programs for Seawood Hospital.
Principal and Coordinator – Skill and Entrepreneurship Development Institute.
Training workshops and modules for Corporate – BPCL, IDBI, HPCL, KPIT and RBI.
Counselling, Prescribing Alternative and Herbal Treatment and Diet Programs.