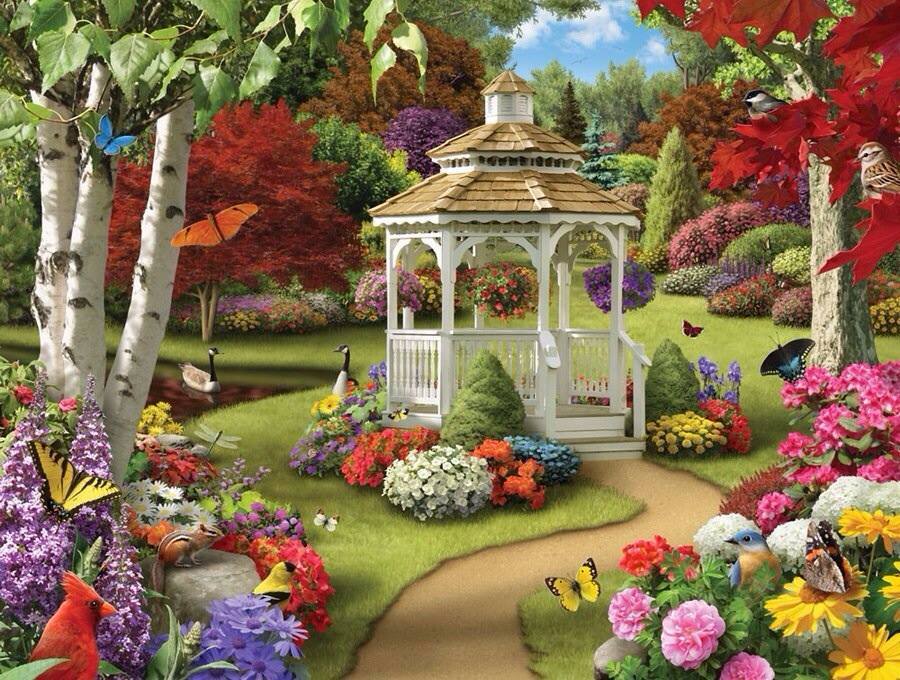 Values are those things, both tangible and intangible, which we care about the most. Most of us demonstrate by our actions that our values are mostly tangible or material. But if we were to reflect for a moment we might find that what we truly value is very intangible. Love, peace and happiness are our deepest values whether we are aware of it or not. So let's experiment. If peace is something you value, then how will you live peacefully today. You experience what you live. So if you want peace in your life…give it and you'll live it. Or do you prefer a bit of anger and stress? We are all artists and it's only when we paint our own life with the innate values of our spirit, which are also our eternal virtues, that we are truly creative. Paint a little peace, love and wisdom into your life today. If you do, and you make it a regular inner activity, the giving is automatic and the living is…easy!
We do pay special attention to perform actions that are special, but
not always can we perform such elevated actions that we wish to. We
tend to get caught up in the daily mundane things. So in routine life,
there is not a real experience of the specialty that is there within.
The aim is not to perform only actions that are special, but we also
need to pay special attention to make all our actions special. This can
happen when we recognize our own specialty and allow that specialty to
be revealed even in the simplest action of ours.
Understanding The Mechanism Of The Virtue Of PeaceTo experience the eternal peace of the soul world, I do the simple exercise explained yesterday and then go a step further. Having created the thought about myself that I am a sparkling star-like energy at the centre of the forehead, just above the eyebrows, visualized it and as a result experienced it, now my objective is visualizing my star like form in the soul world. With this objective in mind, I now create a simple thought that I the star-like energy will make a short journey to the soul world and back. So I create simple thoughts and visualize alongside that I, the soul am leaving my physical body and flying outside. Then I, see my star like form, slowly fly past the ceiling of the room I am in and see myself suspended in the sky (night sky makes the visualization more easy). I see myself as a point of radiant light high above many many buildings and lights. This is similar to what one would see from an aeroplane window while landing or taking off. I then see my light form going higher, past the atmosphere and going past a sea of stars and a few planets and the moon. I then take this visualization further and see myself entering the soul world, a region of soft orange-red light (this is similar to how it looks like at dusk). This region is multidimensional and unlimited in size or expanse. I see my star-like form suspended in this region, radiating rays of peace in all directions. I also see other white/golden star-like souls just like me in the same region. I spend some time in this region, in this experience. In this region my thoughts stop completely and I am only visualizing.
This is the eternal peace experienced whilst visualizing the spiritual self in the soul world. The peace experienced in this exercise is greater than in the exercise mentioned yesterday. Thus the sanskara of peace created in the soul in this exercise is deeper. After a few minutes of this experience, I see myself descending in the physical body in exactly the same way as I flew to the soul world. This is just a visualization exercise or experience and the soul does not actually leave the body and go anywhere. The two practical exercises explained in yesterday's and today's message can be used to experience the two types of peace mentioned. At one time, you can choose to either experience both types or only the first one. You can start with a few minutes and increase the time gradually. Continuous practice will create stronger sanskaras of peace and take you closer to your original state of peace.
Inculcating Powers Through Rajyoga Meditation –
The Power To Pack Up 

On the path of meditation, I am a traveler, on a magnificent journey. I have to make some firm choices about I what will take with me on this journey. To pack up means to learn the lessons of the present, then to move on, letting the past be past. It means not carrying the baggage of the past into my present and future, but traveling lightly from one day to the next, keeping only what is most useful to me. That way, I'll enjoy the journey more, and move faster in the direction of my choice.
I'll also be lighter in my relationships. The power to pack up enables me to fill each exchange I have with others with freshness and newness, instead of allowing influences from past encounters with them to affect my present attitude and behaviour. When I carry emotional or intellectual baggage from the past into my present dealings with an individual, I don't give that person the opportunity to express himself freely: my attitude colours him with the paint of my previous experience. It is important to process the past, and learn from experience, but then finish it, so it does not block my view of how things are today.
Meditation helps me to acquire that discipline of finishing negative and wasteful thoughts i.e. inculcate the power to pack up. As the habit of self-observation develops, it doesn't take long to understand how negative thoughts and feelings literally negate my central aim, of re-emerging my true nature. Negativity drains the battery of the soul faster than anything else does.
Message for the day

To be responsible for each thought, word and action is to be free from questions. 
In Spiritual Service,
Brahma Kumaris