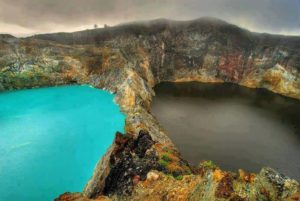 Thinking can be your hell, but it is also the means of making Heaven.
Subtle Bondage
The bondage of the thoughts of the mind do not allow you to experience
internal happiness. To be tied in the bondage of waste thoughts,
jealousy and thoughts of carelessness and laziness are the bondages of
the mind. Therefore become free from this subtle bondage.
Temporary And Permanent Sources Of Peace
It's a common notion (idea) to think of peace as being closely related to the beauty of nature – the play of waves on a beach, the blowing of wind through a forest, the soaring and swooping of sea gulls; in short, anything away from the rush and hurry of the city. Alternatively we associate peace with some physical form of relaxation like headphones plugged into soothing music, freshening up after a hard day, a brisk walk in the park, etc. In meditation we realize peace to be our very essence (nature); we realize very quickly, trying to extract peace from the world around us or even from some physical sensations in our own bodies gives us only a temporary experience of it.
Once we start meditating, we start to see physical relaxation as an escape from tension and not a solution for it; and the beautiful scenes of nature now no longer as sources radiating permanent peace. But in fact it is their mere absence of conflict, their harmony of colours, forms and sounds which appeal to us. There is something in each of us which cries out to be free from conflict. We discover that small voice or need is only our true nature demanding to be recognized. We realize that neither the body nor nature can give the peace that the soul was longing for, but it has to be tapped from within. Having found it, it remains constant, whether in the city or or on a hill station, in comfort or discomfort. In the midst of noise and confusion, peace is really our own.
Soul Sustenance 
The Significance Of The Power Of Thought In Meditation
Meditation is not a process of emptying the mind of thought. In meditation I use the natural power of the soul – the power to create thoughts, as a take-off point (or as a spring-board) to finally experience the consciousness of the true self. In meditation, I climb a ladder of well-prepared, positive and spiritual thoughts and eventually climb beyond the ladder into the pure experience of what I really am. Pondering over these pure and real thoughts can occupy the soul for long periods of time.
In the most basic stage of Rajyoga meditation, first comes the realization: I am a soul, the energy of consciousness made up of a mind, an intellect and a collection of sanskars. My eyes, ears, nose, mouth are just the organs, which when used correctly, help me, the soul, enjoy life. I now possess the knowledge that will free me from my cage. I have the key, spiritual knowledge is the key – I am a soul, a being of light, 'a bird' which has the power to fly freely. Knowing this, I am not bound by physical laws. I can detach and fly at the speed of a thought, to the soul world, where I can easily experience my original state. I must realize that it is impossible to have 'peace of mind' if I cannot detach from the body. I must look upon all my family members, friends, colleagues, also as souls which have come from the soul world. We are all fellow souls.
Message for the day 
To have hope means to have a chance for success.